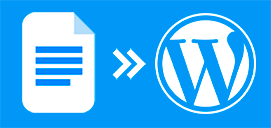 Create articles in Google Docs with AI and export them to WordPress in seconds
Do SEO content analysis for your text, get readability score and wordcount, get help from our AI writing tools when stuck for blog ideas and export content to WordPress.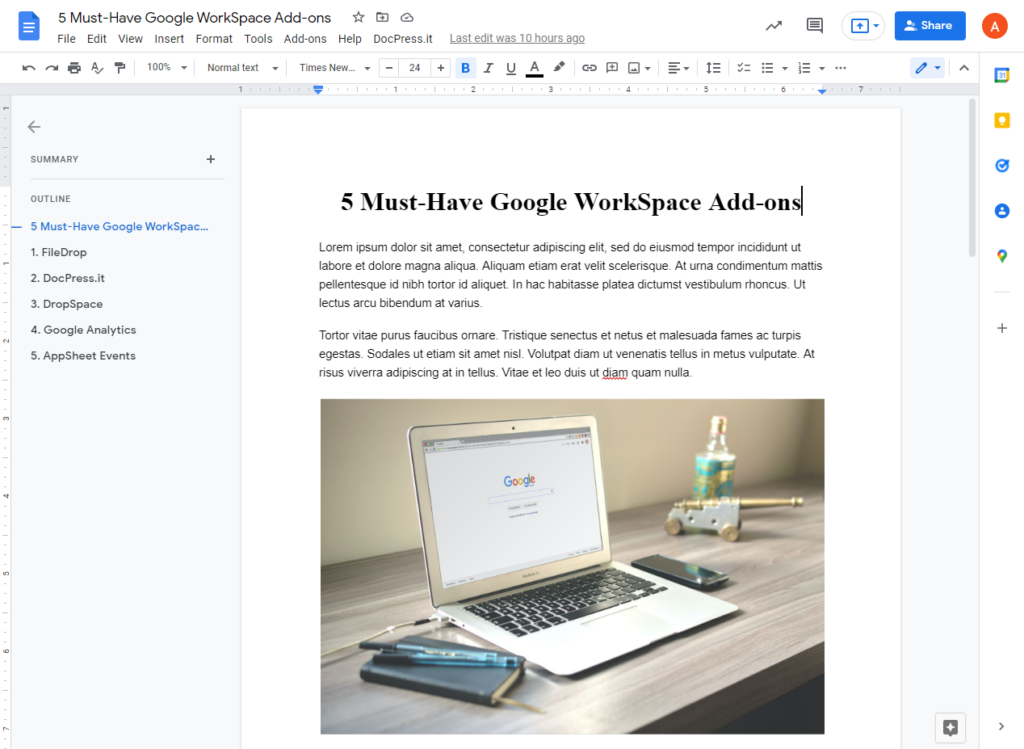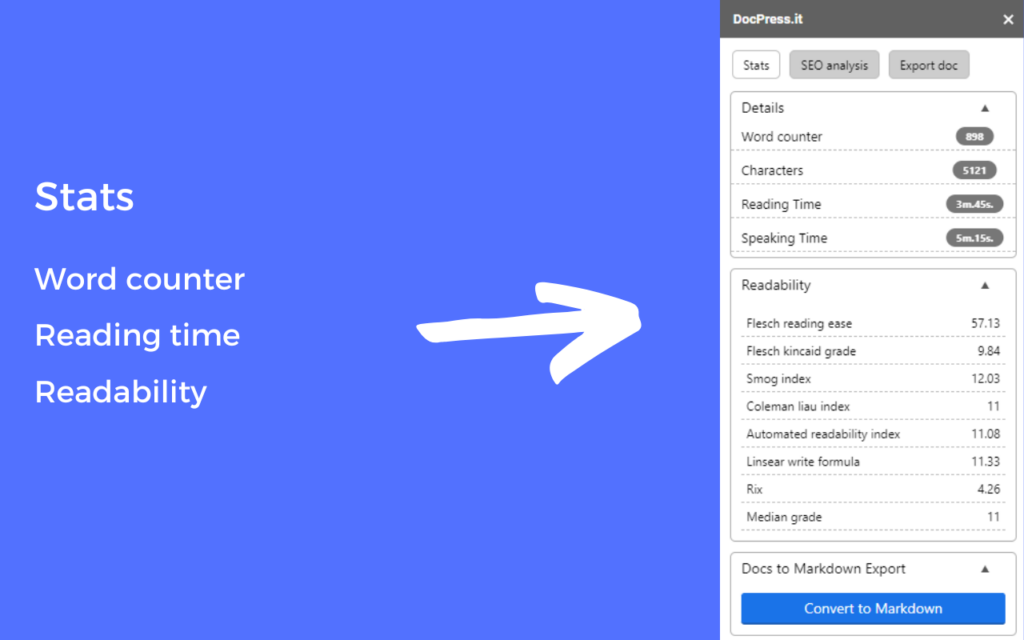 Set up in 2 minutes or less
Write your blog posts in Google Docs (with ChatGPT AI)
View writing stats and readablity score
With DocPress you don't need to change your workflow. Write your blogs posts and collaborate in Google Docs as usually.
Create H1, H2. H3, add links, bold text or use any other styles.
Yes, you can add images and they will automatically be imported.
In the first panel you will see you writing stats like word count, reading time and readability score.
Our ChatGPT integration is straight forward and helps you generate entire articles or it can just give you the inspiration you need.
If you are stuck and you don't know what to write about use our friendly AI writing tools to generetate article ideas, blog posts introductions and even rewrite texts.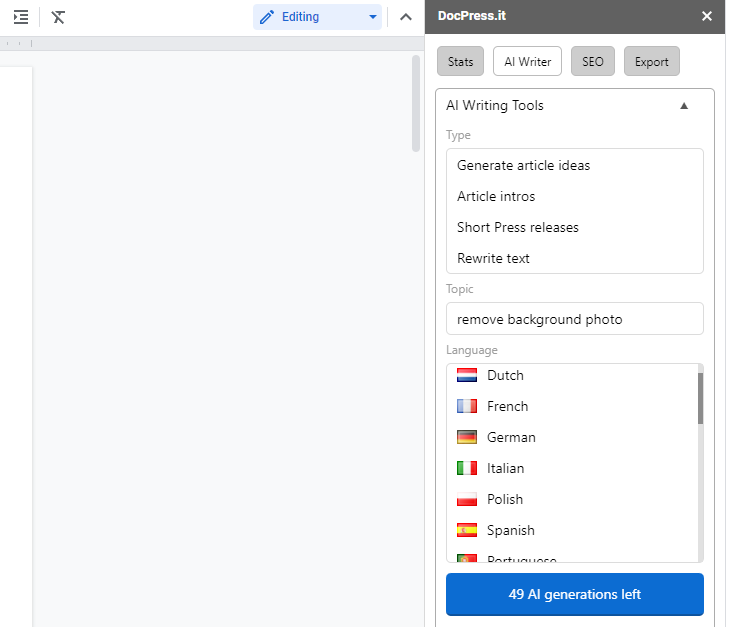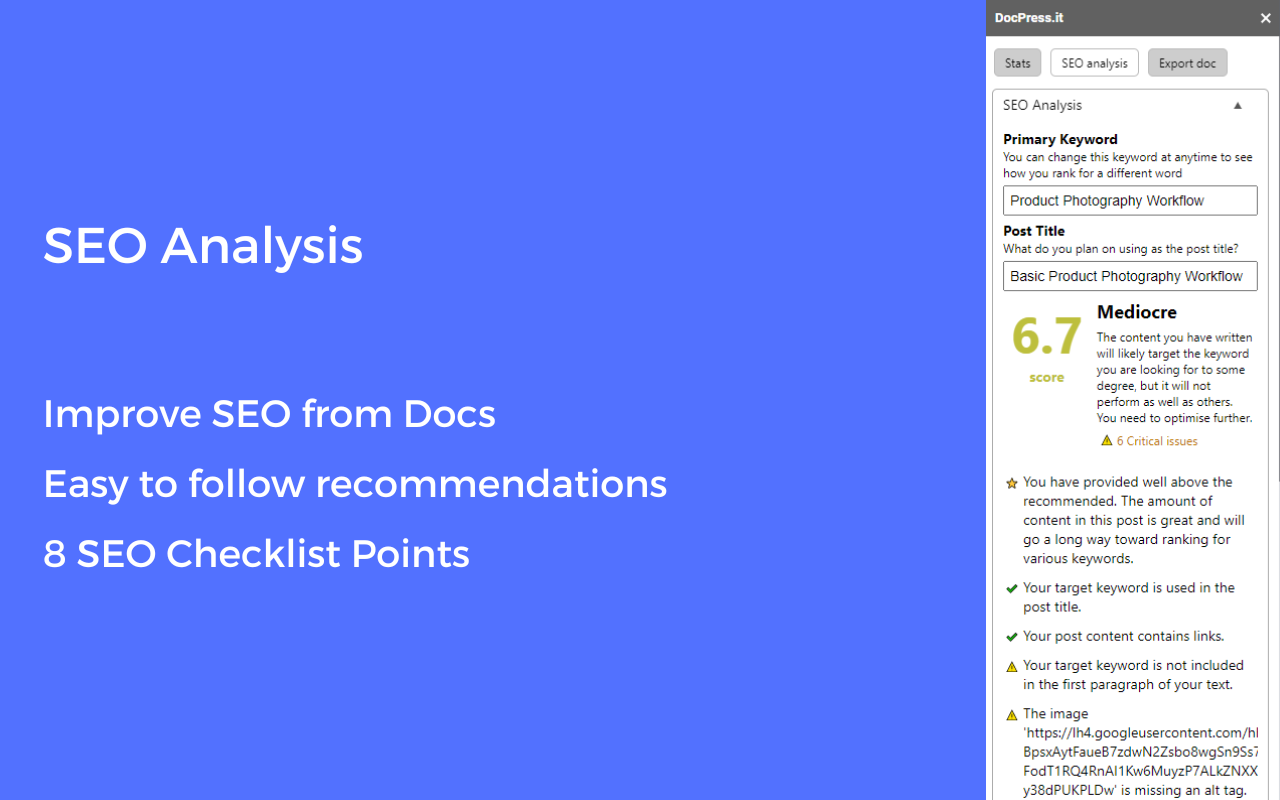 Write SEO friendly content directly in Google Docs and analyze it. Get graded and improve your Google score for your content.
Our SEO analysis tool checks for 8 SEO key points directly from Google Docs.
DocPress.it exports your Google Docs to WordPress posts, pages or custom posts with clean styles and it will automatically import your images.
You can publish your post directly from Google Docs or just add it as a draft and polish it in your WordPress site.
You don't need another plugin for exporting your articles to WordPress. DocPress connects to your WordPress site via it's secure API service.
If you want to update your blog post after publishing you can do it directly from your Google Doc.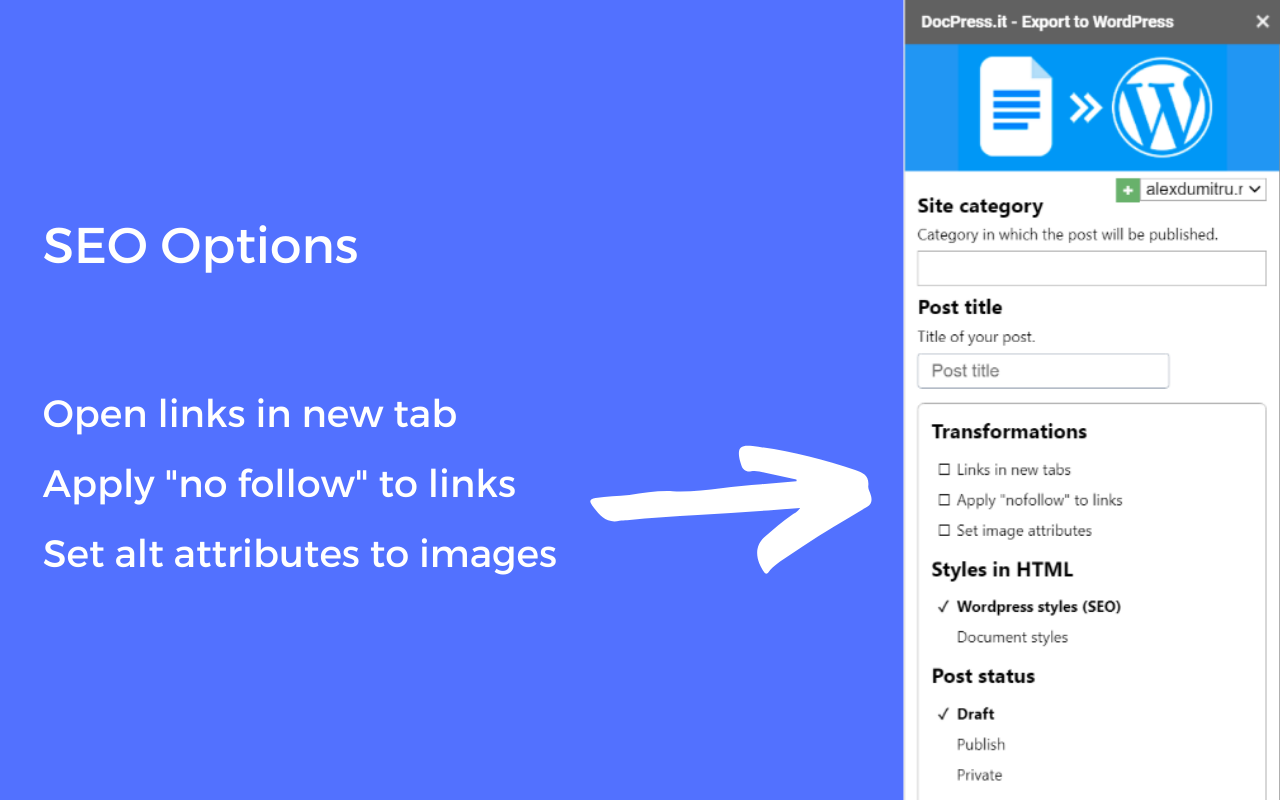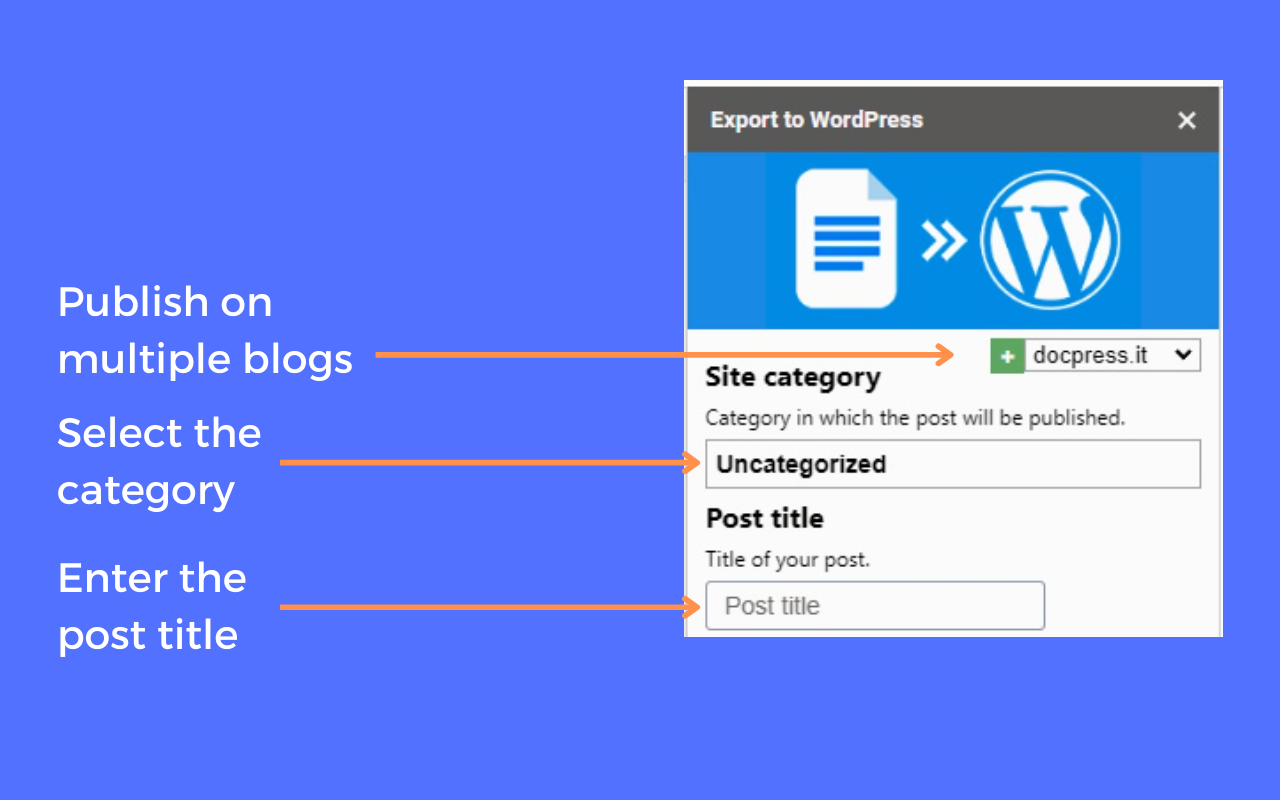 With our free plan you get one site to publish your articles. With the premium plans you can add up to 50 blogs. 
When you connect your blog DocPress will automatically import your blog categories and display them to be selected.
Publishers and Affiliates
Works great and saves me a lot of time. A great solution for exporting google docs to WordPress. Handles images well and Alex (the owner) is very responsive. Great deal.
DocPress.it is Amazing! Loved the tool so much is it allowed me to rapidly transfer my Google Docs documents directly to my WordPress website with little to no effort. Alex, along with making a great tool, offers great support to his customers. That said, I loved the tool and recommend it to all WordPress users that already use Google Docs for their content production.
I work for a PR agency and Docpress is great when publishing our PR releases. For us the word counter and reading time is somehow important plus the ability to post the PR release on multiple websites.
Def worth it. Guys if your looking to upload posts quickly then this software is a no brainer. You can upload a post in a minute, no joke. I use the following: texta-ai - creates an AI post in 20 seconds then i copy and paste it into the google docs and upload. You could have 100 posts uploaded in 3 hrs no bother