Our SEO tool analyses your article for the following search engine optimization (SEO) key points:.
Word count

Target keyword in title

Target keyword at the beginning of content

Headings: h1, h2, h3

Target keyword in lower headings

Use of images

Alt text for your images

Links to other sources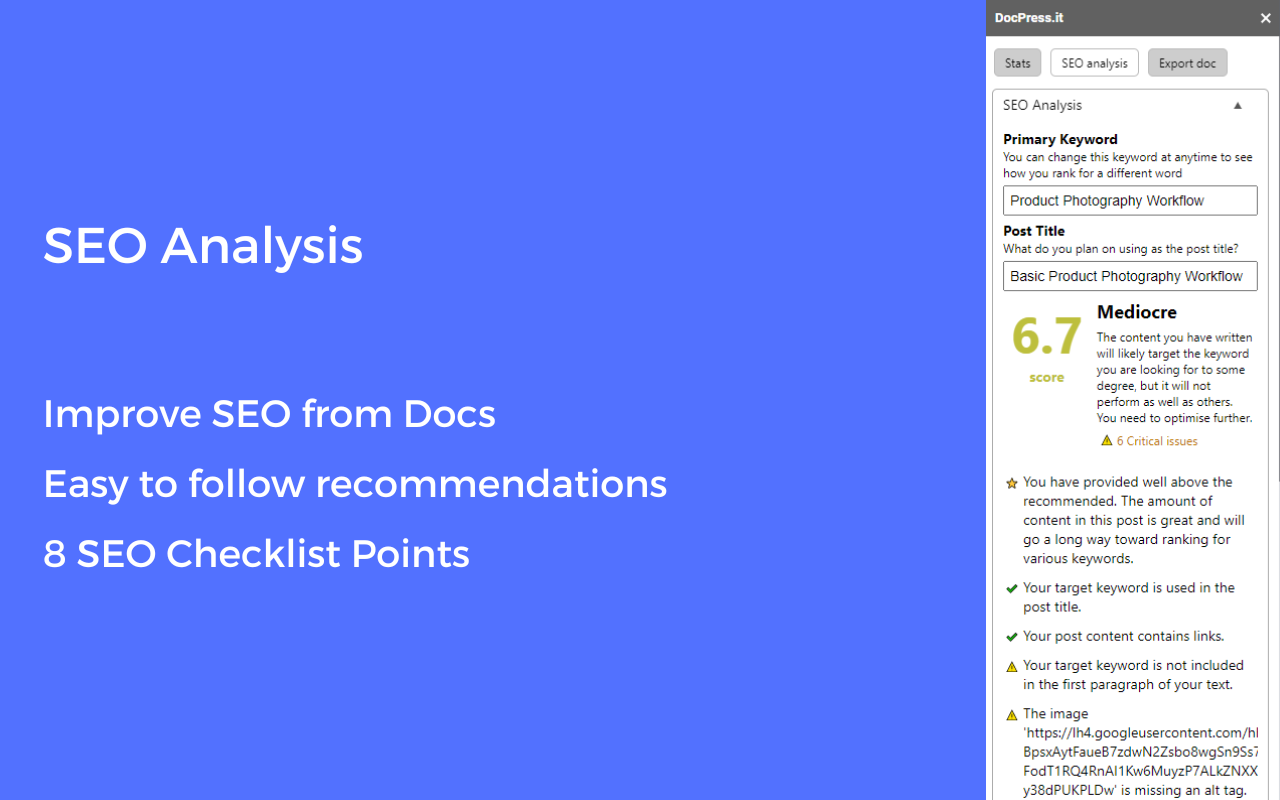 More features will be added in the next update.
Subscribe to our newsletter below to get amazing new articles, promos but also tips and tricks.