CTAs or Calls-to-Action are a critical component of your blog and business's lead generation. Whatever your intention is for a CTA, you'll want the know-hows of writing effective, compelling, and converting calls to action.
What is a Call to Action
A call-to-action in marketing refers to how you invite your audience to perform an immediate action that contributes positively to your goals. They are usually persuasive, imperative, and engaging.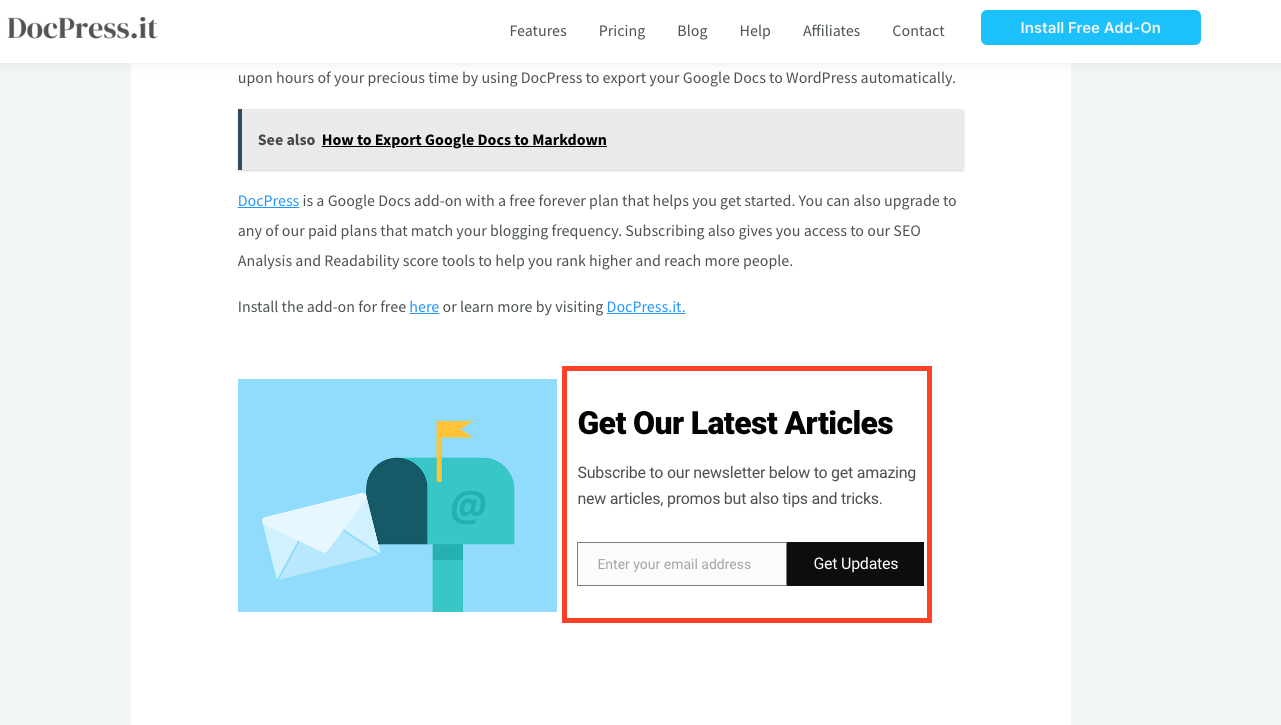 8 Tips for Writing a Compelling Call To Action For Your Blog
Write Your CTA According to Your Goals
Bloggers are all sorts of things. There are individual writers who use their blogs to market their small businesses and there are those who work on blogs of larger companies and corporations that are designed to funnel in more leads. This means that the goals may be different for each situation and require a CTA to be tailor-fit for your needs.
Here are some types of goals that a blog's CTA could aim to achieve and how to :
Drive sales directly.
Sales CTAs benefit from urgency, scarcity, and exclusivity. FOMO or the fear of missing out is a powerful emotion that can be utilized to drive more sales. Remember, this is different from hard selling that is generally given a negative connotation. You can write CTAs that are truthful yet effective.

Generate leads.
Some goals require that you build relationships with your audience in an empathic manner. Providing benefits to your audience beforehand in the form of newsletters, informative blogs, and entertainment are great for collecting that email list and having regular visitors full of potential customers.

Improve brand reputation and earn social proof.
Other blogs focus on being shared, linked, and subscribed to in order to build popularity that is in a position to sell with less effort and pushing. Social proof means people already trust you and that in turn encourages others to go with the herd and trust you too. This can be achieved by CTAs that encourage engagement in social networks. This can also be in the form of building a community.

Maintain loyalty.
Another usually overlooked aspect is customer loyalty. There are CTAs that are designed to encourage habits and repeat sales. Keeping a customer or audience is less expensive than obtaining a new one.
By identifying first what your goals are in your blog, you should be able to tell what kind of CTA to write.

Write with Urgency, Scarcity, and Need
One of the most popular type of calls to action are those that evoke a sense of urgency, scarcity, and need. Use words and phrases that set a deadline and incentivize quick action.
Your CTA's could involve giving out coupons or vouchers that expire in a shorter period of time like "Limited time offer", "Last few slots", "Few tickets left", or "Expiring soon". You don't have to use these vanilla terms. Try to be more creative. Some even suggest that the threat of increasing prices could be a stronger call to action than expiring percentage discounts
Appeal to a customer's FOMO (fear of missing out). Fomo could be one of the most motivational emotions because feeling that hurt of not being in the moment is a stronger one than emotions that lack urgency and are forgettable. "Don't miss out", "Until 11/11 only", "Here today, gone forever".
Important note: it's still very important to be truthful about campaigns and these types of CTA's. Nobody likes FOMOing out on a sale expiring 11:59 only to find out that a bigger sale started right after. It breeds distrust and disloyalty. Honesty does not have to go out of the window because you need to close a quick sale. Again, it's less expensive to retain customers than to get new ones.
Be Useful. Offer Solutions.
Before you unleash your CTA, appeal to your prospects by explaining a relevant problem and how you intend to solve it. By being sympathetic to the plight or pain points of your readers, you are in a good position to show them a solution that you may have.
Be Playful and Witty.
When it is called for, do not be afraid of using your wit, charm, and some humor in writing your CTA. Unless the business you are promoting through the blog has to be particularly monolithic and formal (like the tax collector's blog perhaps?), there's a better chance inserting the good old humor and wits would make your writing more interesting and less stiff.
Be Concise.
Brief CTA's make more impact so choose your words carefully when writing your call to action. Too much text and your reader just tl;dr's (too long; didn't read).
Plan your marketing copy strategically and then hook your audience in with an irresistible call to action.
Be Imperative.
Nudge your readers into where you'd like them to be. Blog posts should tell them where to go and what to do with the subtlety or lack thereof depending on your chosen tone.
Go for the imperative. Say the verbs and adverbs: hurry, now, rush, fast, quickly, instantly, right away. Pro tip: Don't be afraid of using a thesaurus to improve word variety for this.
Make it Special.
Everyone is already using the CTA "sign up now" or "subscribe" or "buy me". If you have to stand out, you can switch it up a bit by framing your statement in a more relevant context leading up to your CTA.
For example, in a real estate blog, you might want to say "Show me my dream home" instead of "learn more". If you're an affiliate marketer for credit cards, you might want to offer a financial readiness quiz or "Which card is right for me?" a la Buzzfeed quiz. This beats just boring old lists that offer no personal insight but only affiliate links.
Include Social Links in Your Blog Posts
Whatever your goal is, you have to make it easy for your customers to share your posts to their social circles. That's them doing the marketing for you. Do not deprive them of a Tweet, Facebook Share, or Pin button.
This builds reputation and helps your SEO. If your audience really enjoyed what they read or consumed from your blog, encourage them to use the social buttons.
Conclusion on How to Write a Compelling CTA for Your Blogs
Writing your CTA is both art and science. There aren't really any rigid rules to follow but to just put out your call to action. Each time you don't is an opportunity missed out.
Be thoughtful about the individuals reading your blogs — what their aspirations are, what flatters them, what ails them, and why they come to you in the first place. Think about ways you can build that relationship and offer your audience something they need or enjoy. When you're both bright and useful, that's how your blog becomes more tempting. And surely after, your audience's guards are down and more compelled to participate in your CTA.
It's Now Our Turn to Do Our CTA
Hey there, blogger! Did you know that our average user saves up to 30 minutes of work per article by exporting your Google Docs directly to WordPress? Let go of the tedious work of copying and pasting and proofing and performing SEO stuff across many platforms and just use DocPress.
DocPress is a free Google Docs add-on that allows you to do all that work in just one platform. We have a generous free forever plan that allows you to export up to 5 articles a month into one site.
And then there's the option to upgrade starting at just $5 per month which enables SEO Analysis, Readability score, and allows you to post to more sites and with higher export limits per month.
Try DocPress.it Free Forever with no credit card required and see how much you'll save by exporting directly from Google Docs to your WordPress blog.
Subscribe to our newsletter below to get amazing new articles, promos but also tips and tricks.