Google Docs is a great tool to write blog articles and if you want to improve the layout I suggest you a simple hack to make it even better.
Go to File->Page Setup and here select Pageless.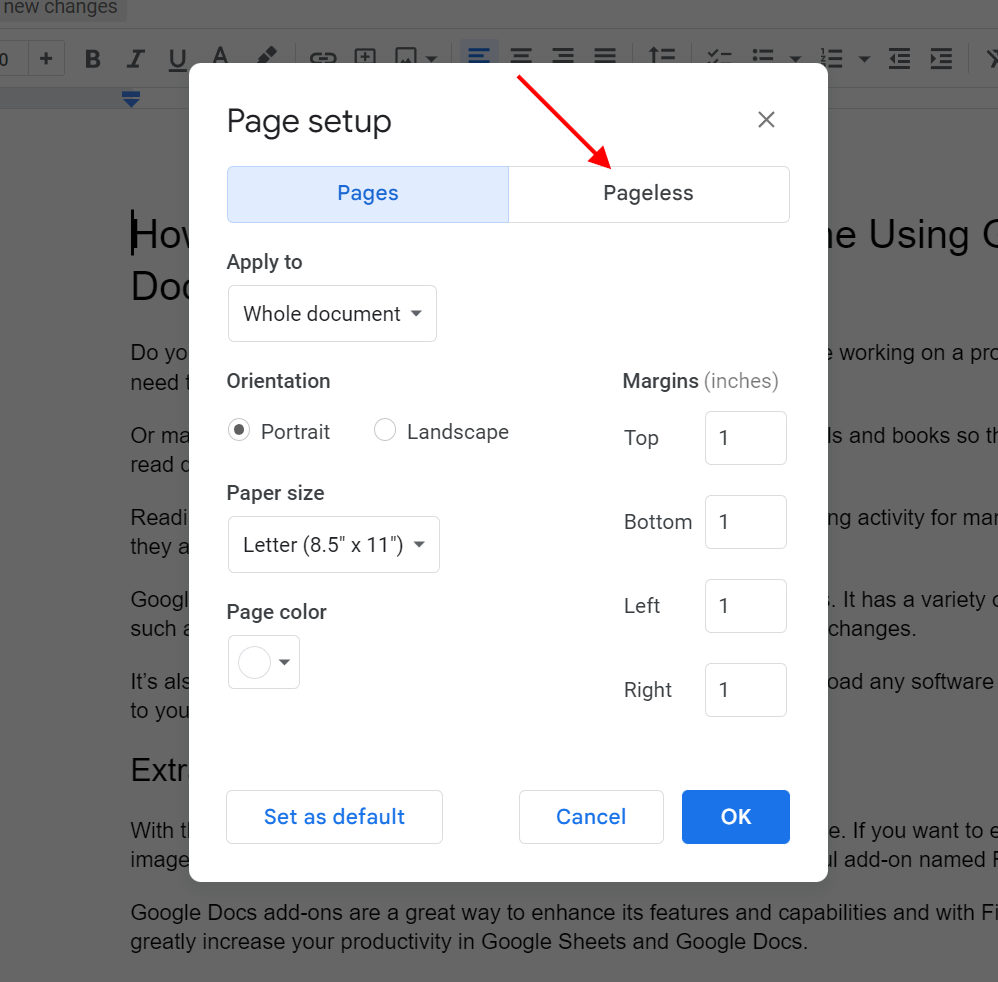 This setup makes give you a better way with less distractions to write your articles as it will remove the paging that usually is for documents, or book type of content.
Here is a video on how to setup your Google Docs to write blog articles in the pageless mode.
Happy Writing.
Subscribe to our newsletter below to get amazing new articles, promos but also tips and tricks.