In this version we've added the option to export Google Docs to Custom Posts.
You can use it to export to Knowledge Bases, different types of articles, posts or any type of custom posts that is visible on your WordPress site with an url.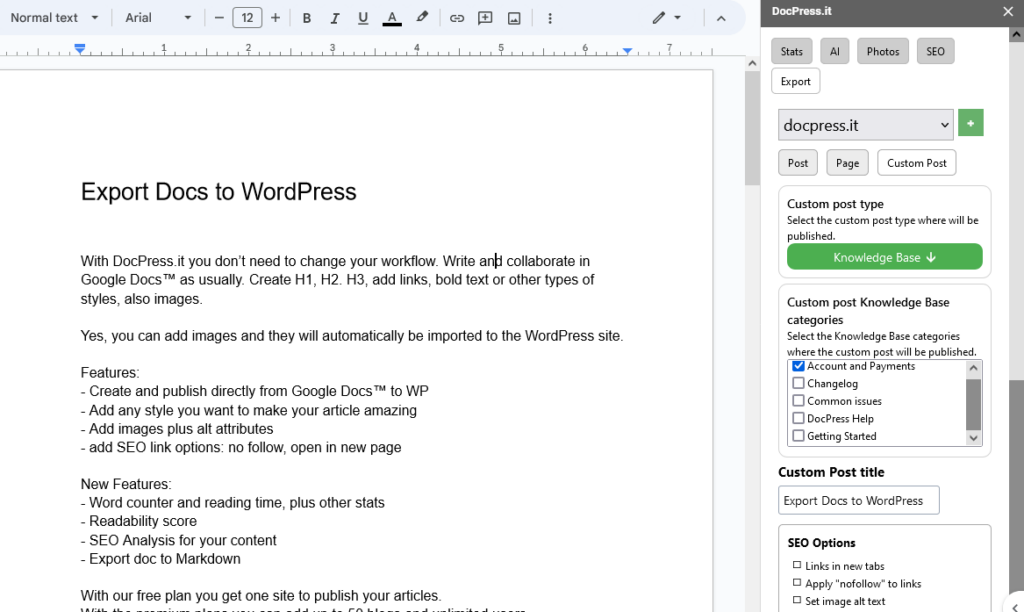 Subscribe to our newsletter below to get amazing new articles, promos but also tips and tricks.