Adding photos to a Google Docs article can be very easy with DocPress.
Click on the Photos button to reveal the simple search and insert interface.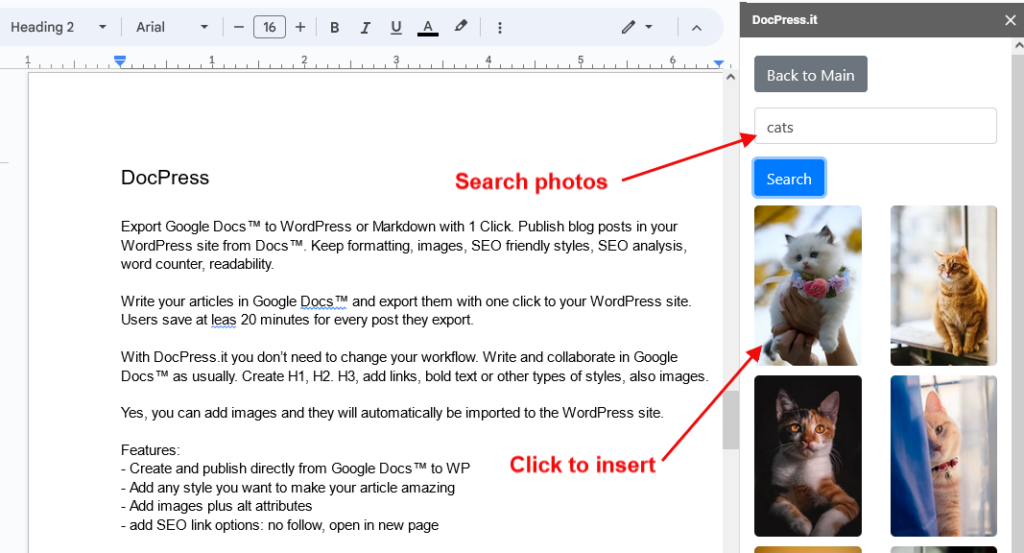 The Pexels.com library has millions of photos you can use.
To insert a photo click on it and it will automatically be added to your Google Docs where the cursor is. It will also add credits to the photographer, you can remove this if you wish.
If you want to easily add your own photos you can use the FileDrop add-on, with a simple drag and drop interface you can add images in bulk if needed to your Google Docs.
Subscribe to our newsletter below to get amazing new articles, promos but also tips and tricks.